Skip over navigation
The official government website for McCordsville, Indiana
Start Content
Next Stop... McCordsville
With a population nearing 7,000 people, our community is now the second largest municipality solely in Hancock County. Incorporated in 1988, McCordsville is beginning to feel the effects of being conveniently located near several thriving cities and towns, including Indianapolis and Fishers.
McCordsville is located in the northwest corner of Hancock County just south of Geist Reservoir, bordering both the City of Lawrence in Marion County and the Town of Fishers in Hamilton County. We are conveniently located off of State Highway 67 and less than 10 minutes from I-70, I-69, I-465 and SR 234.
Sign-up to receive our Friday Email Blast - Friday Email Blast
Contact Us
Town Hall
(
more
)
6280 W 800 N
McCordsville, IN 46055
Office Hours:
8:00 a.m. to 4:00 p.m.
Town Projects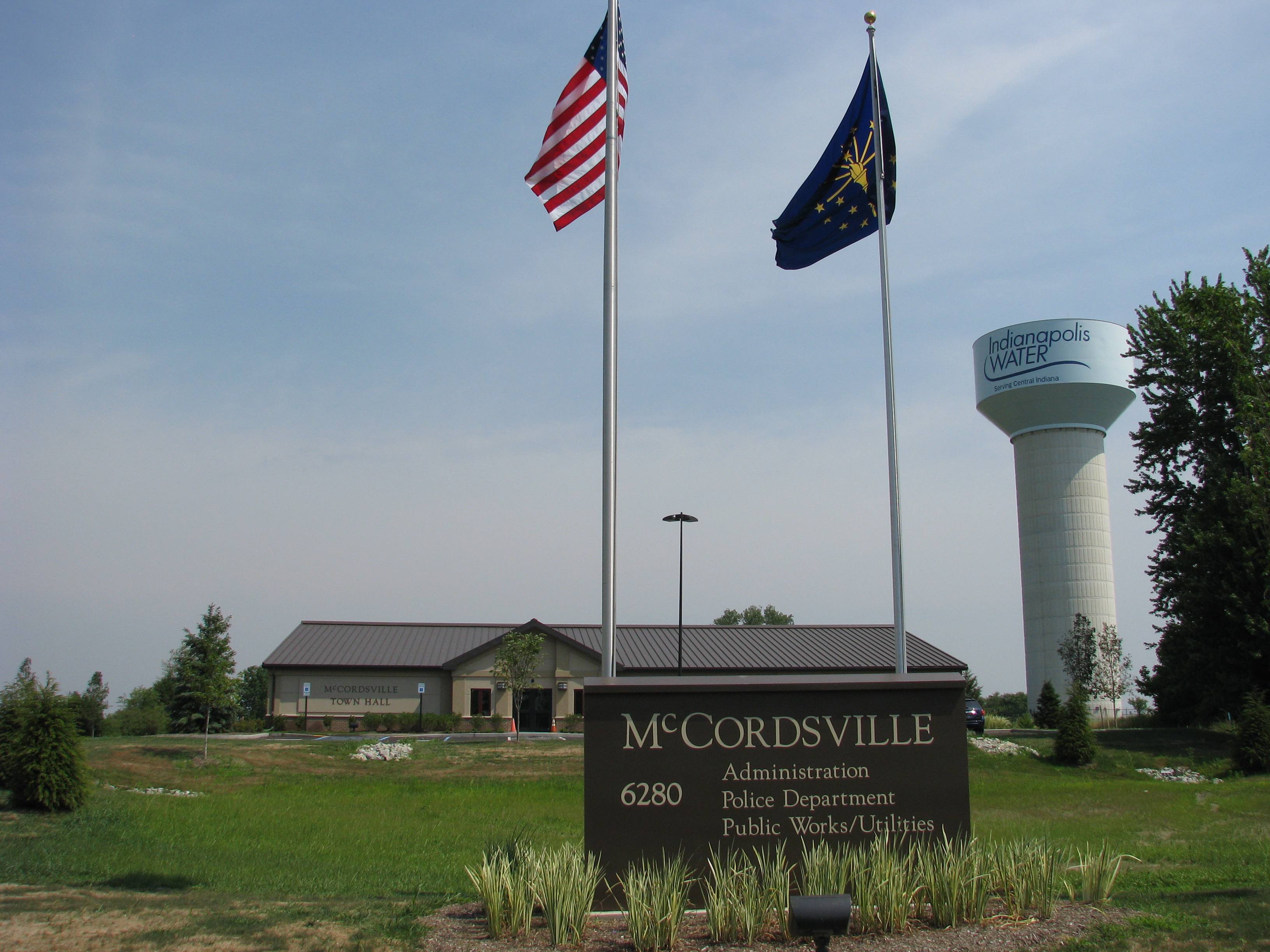 It's an exciting time in McCordsville. Meijer will open this coming Spring, as will the Brookside Senior Living facility and Daniel's Winery. Scarlet Lane Brewing Company continues to thrive. Housing construction continues at a fast pace and several new sections of subdivisions have recently been approved.
---
Recent News
McCordsville Town Manager wins Distinguished Service Award

McCordsville Town Manager Tonya Galbraith was awarded the Distinguished Service Award by Aim Indiana (Accelerate Indiana Municipalities, formerly known as the Indiana Association of Cities and Towns) at the Aim Ideas Summit in Evansville on Oct. 18,...

Park Board Vacancy

We have a vacancy on our Park Board. Here is the criteria for serving: (b) A town board consists of four (4) members to be appointed by the town legislative body. The members shall be appointed on the basis of their interest in and knowledge of park...

Trunk-or-Treat registration

We are pleased to announce that we will once again be hosting Trunk-or-Treat. It will be on Oct. 28th from noon to 2:00 p.m. at the Town Hall parking lot. If you would like to enter your car or truck, you can find the registration form here.

NineStar Fiber Optic

NineStar announces that it is now providing high-speed fiber optic broadband service to 100 percent of businesses and homes in McCordsville.
More like this
---
Upcoming Events
calendar
More like this